CSP Celebrate International Women's Day
March 8th is marked annually as International Women's Day (IWD), a global celebration of the social, economic and cultural achievements of women. The Theme for 2021 is 'Choose To Challenge' – from challenge comes change, so let's all choose to challenge! Together, we can all help create equal and inclusive world #ChooseToChallenge
This year, CSP is celebrating one of our own @Carol Beecham-Sewell whose fascinating journey up the career ladder has provided some great tips and advice.
"I think Choose to Challenge is powerful and remains very relevant. We need strong individuals who are willing to put their heads above the parapet to call out inequality in all areas. A lot is being done in the industry to change attitudes that have been ingrained for many years. Our industry is so diverse and it goes without saying that everyone should have an equal opportunity to thrive."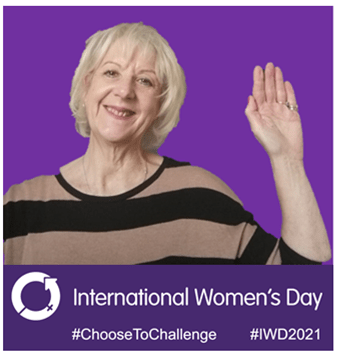 Alongside celebrating women's achievements, CSP is proud to be supporting one of the nominated International Women's Day charities '@Catalyst,' a global non-profit that works with companies around the world to build workplaces that work for women because progress for women is progress for everyone.
ChooseToChallenge # International Women's Day #IWD